Our trading packages are simple and affordable

Our 14 day guarantee is applicable for all subscriptions.
Purchasing a subscription confirms acceptance of our terms of service, risk disclaimer and privacy policy.
100% Satisfaction Guarantee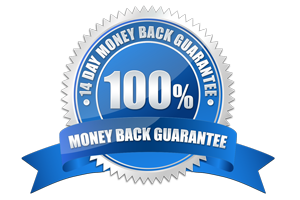 If for some reason you are not completely satisfied with any of our trading membership services, you can contact us and we will refund your subscription price within the first 14 days of membership.
No questions asked. 100% guaranteed!
What Our Price Level Traders Are Saying
"PLT is all about price levels , Technical analysis coupled with here and now of the markets! PLT gives due importance to the fact that we are in twitter and news driven markets now and often times saved a lot of pain by keeping track of Fed speak and other important news that affects the markets ! Price levels and trend lines and fibs was a little Greek to me before I started but seeing the use in live room has helped immensely! And most important of all, I got honest feedback and not just fluff! The weekly newsletter is full of wisdom that only comes from experience and has some golden nuggets that help in making informed decisions for short and long term."
-Asha K.
"The team at Price Level Trading has taken my trading to the next level. I found that last missing piece of the puzzle in my trading that my previous trading room that I was a member could not provide. Thank you PLT for helping me lock in profits consistently!"
-Melanie Witzel Flanagan
Frequently Asked Questions
Is there a contract or commitment?
No, there are no contracts, commitments or obligations. There are no fees or additional charges of any kind. All subscriptions are month to month, and can be canceled at anytime by accessing your profile.
How much time do I have to spend trading each week?
Not much at all. Typically we only trade for 30-60 minutes every morning since our mental capital is used up any longer than that. However, you will have to devote anywhere from 2-4 hours per week between trading and studying to improve. But of course this is at your own pace so no pressure.
Is there a free trial for the subscriptions?
We have organized the subscriptions with a tremendous amount of value for the price, and guarantee you will love them. If for some reason you do not like the subscription you signed up for, you can request a full refund within the 14 days of signing up - 100% money back.
Do I have to be in front of a computer all day to trade?
Of course not! We recommend that you make trading adapt to the lifestyle you want. With futures the markets are open 5 days per week, 23 hours per day so you decide when you want to trade. This is the beauty of trading!
Do I have to be knowledgeable in finance or mathematics to succeed at trading?
Absolutely not! Some of the best traders are NOT engineers, or financial "gurus". All you need are determination and desire to learn trading (it's a commitment), and a positive attitude with the latter being the most important part of trading.
Why are your subscription packages so cheap?
We created Price Level Trading to help as many people as possible without charging high ticket prices you normally see in the financial industry. Our education is extremely simple, easy to follow, and IT WORKS. We don't beat around the bush with unnecessary information to drive up our prices.
How can I trade if I work a 9 to 5 job?
Brian and Kristin both work full-time jobs after they finish trading in the morning. It can be easily done by blocking out 30-60 minutes each day to trade (can be less). We all the same amount of time in the day so you have to choose to be committed. Send us an email at contact@priceleveltrading.com with your schedule and we can help you setup a routine for trading.
Can I upgrade and switch subscriptions?
Of course! If you would like to change your subscription, please login in to your account on our website to update your subscription. You will be pro-rated to the new subscription so don't worry about the timing of the transaction.
How do I cancel my subscription?
After you sign up you can manage your subscription through your profile on our website. You can cancel at any time with no fees or charges. You will not be billed further upon cancellation, but you will lose access to the member-only area immediately.